Roofing Contractors in Lodi, CA
Home Roofing Co. is a residential and commercial roofing contractor serving Lodi, Lockeford, Stockton, Galt, and Linden, CA and the surrounding areas since 1958. Our team of experts provides repairs, new roof installation and replacement, leak repair, shingle replacement, and much more, and we're committed to high-quality workmanship and friendly customer service in every job we take on.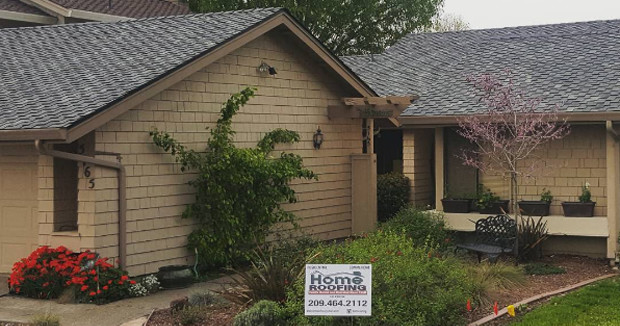 Your Local Roofers
You rely on your roof to keep your home or business secured from the elements. That's why, when there's a problem with your roof, you can't delay in getting the help you need. Since 1958, Home Roofing Co. has been providing roofing services to satisfied residential and commercial customers. As roofing contractors in Lodi, CA, we have the tools, knowledge and experience necessary to ensure quality results on every roofing job, regardless of its size and scope. Our goal is always to make sure your roof is ready to protect your family, business and belongings, and we're able to succeed by making our customers' needs our highest priority.
Our roofers offer a complete range of roofing services to residential and commercial customers. We install new roofs, tear off old ones, offer re-roofing services, handle major and minor roofing repairs and can provide maintenance services to keep your roof strong and secure. We are fully licensed, have an A+ rating from the BBB and are members of the San Joaquin County Chamber of Commerce. Our technicians put decades of experience into every roofing job, and our customers find our services effective and beneficial. If you're choosing between roofing companies in Lodi, CA, here are a few reasons to choose Home Roofing Co.: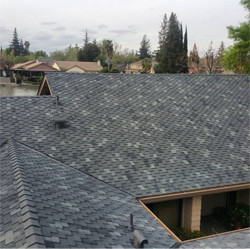 We are a full-service roofing company in Lodi, CA.
We've been a local, family-owned and operated business since 1958.
We're members of our local Chamber of Commerce.
We offer installation, repair and maintenance services for residential as well as commercial roofs.
We're committed to providing affordable, friendly and high-quality services every time.
Call Us Today
Reach out to our roofers at Home Roofing Co. today to learn more about our roofing services or schedule a consultation.
Proudly providing home roofing services to the following areas:
Stockton, CA
Sacramento, CA
Elk Grove, CA
Rio Vista, CA
Discovery Bay, CA
Brentwood, CA
Modesto, CA
Tracy, CA
Oakdale, CA
Fairfield, CA
Rio Vista, CA
---