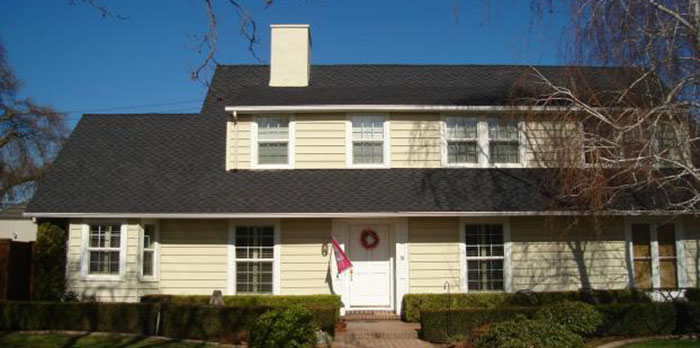 Home Roofing Co. has been Lodi's premier specialist for roof replacement and new installation for more than five decades, and our services extend far beyond simple (and complicated) roof repairs to include the most difficult and time-consuming roof projects of all: new roof installations. If your existing roof is beyond repair and so damaged that re-roofing is not possible, here's a look at how we can help:
New roof replacement and installation: As professionals with over 58 years in the industry, Home Roofing Co. has substantial experience in new roof installation. We can install tile roofs, metal roofs, single ply roofing and more, and go to great lengths to ensure high-quality workmanship and excellent results for every job.
Tear-offs: When re-roofing won't cut it, an existing roof will need to be fully removed before a new roof can be installed. Our team can tear off an existing roof quickly and safely to allow for a more efficient installation process.
Roof inspections: As a trusted roofing company in Lodi, CA, Home Roofing Co. can provide roof inspections, whether you need one for your existing home or require an inspection for a house you're interested in purchasing.
Roof maintenance: In addition to roof repairs and installations, we're able to provide a wide variety of roof maintenance services, including roof coating, power washing, gutter-related services and more. We hope you'll make Home Roofing Co. your go-to source for all of your roofing needs.
Residential and commercial: While our emphasis is on residential roofing services, Home Roofing Co. also works with a number of area businesses to ensure their commercial roofs are in good repair.
Home Roofing Co. is proud to have a strong reputation within the local roofing industry. To maintain this reputation and to ensure our customers receive the highest-quality roofing services possible, we use fine products from GAF and CertainTeed, and are also a platinum preferred contractor with Owens Corning.
When you're looking for a contractor in Lodi, Lockeford, Stockton, Galt, or Linden, CA with decades of experience and a strong track record for quality workmanship and customer service, please give Home Roofing Co. a call at 209-464-2112. We look forward to serving you! Contact us for roof replacement and installation, repairs, leak plugging, shingle replacement, and much more.