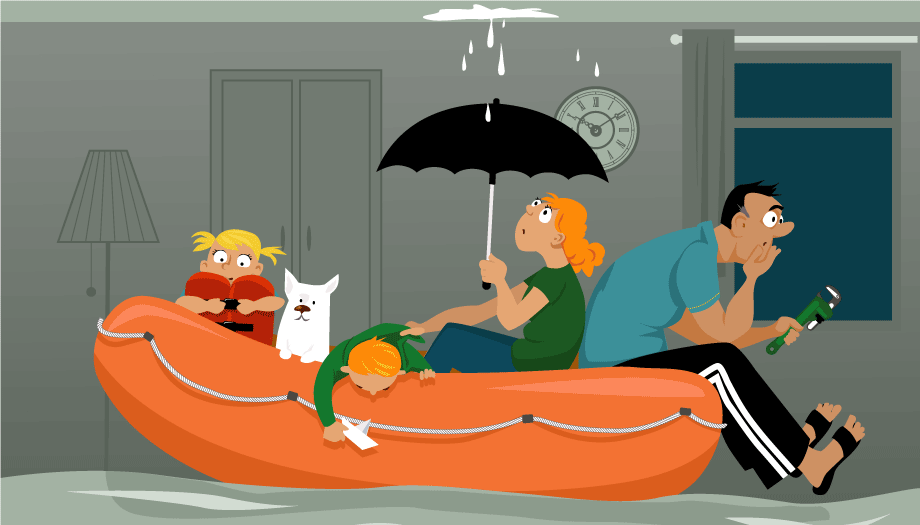 Your roof's job is to ensure that the outside remains that way: on the outside. If you are finding water coming out of places that weren't strictly designed for it, then, yours may no longer be up to its usual snuff. For residents in Lodi, Lockeford, Stockton, Galt, and Linden, CA, Home Roofing Co. can help when the weather comes drizzling in where you don't want it.
Roof leaks are a headache of the slow-burning variety: by the time you are aware of one, it is already too late for an easier preventative fix. Liquid finding its way to your furniture happens only after the elements have managed to worm their way through multiple layers of wood and other safeguarding material. Water falling into your lap means that you have damage to multiple parts of your roof, and you will want to get it taken care of quickly before the issue spreads further.
Slow but Steady Damage
A thimbleful of water will destroy gradually but oh-so-effectively if left to run. A small hole in your roof may permit no more than a drip, but if given the time, a steady stream of them will eat away at your home's structure to spread additional leaks and weakened supports throughout your roof. Water damage isn't something to be repaired — once it's done, the only solution is to replace the affected portions. These solutions can be incredibly costly, so it is best to address a roof leak as soon as you discover it.
Plugging a Hole
Finding the source of a fissure can in and of itself be a tricky task, as the slope of your roof can cause moisture to travel a good deal from its source before it reaches you. And, depending on the design of your roof and attic, surveying the extent of the damage both within and without your home can be difficult to complete without proper safety measures and equipment.
In general, do-it-yourself repairs are temporary and meant to minimize the issue until a professional is able to do a more thorough job. The materials and extent of a fix all depend on your style of roofing and where the trouble has spread, so prior consultation is key. Home Roofing Co. works with numerous roof types and features, so Lodi, CA homeowners can expect reliability when they contact us for leak repair, shingle work, roof repair and installation, and more!