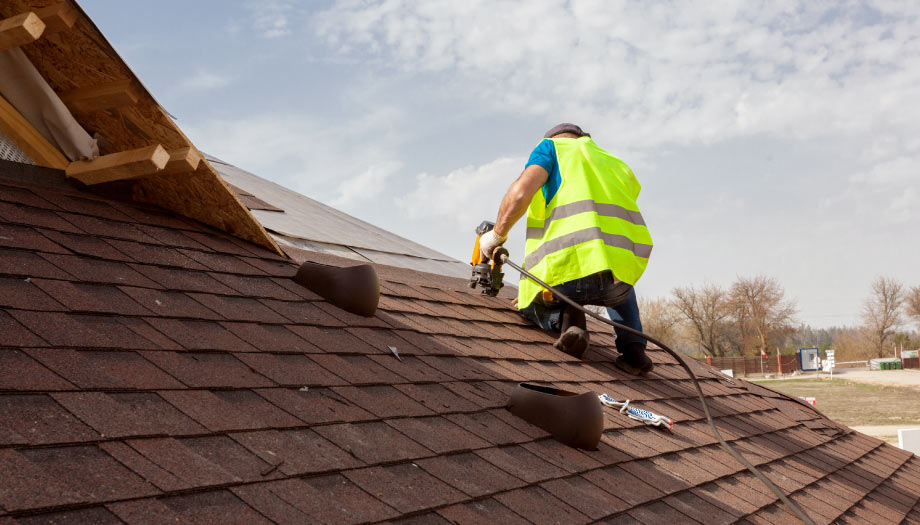 Having a roof over one's head is good. Having a roof over one's head that is well-maintained and not liable to fall in on you is better. Your roof is a delicate system: if the upkeep is maintained, it will keep your interior home sealed and maintained. If a crack gets into the works, however, the whole operation is prone to collapse should the problem not be promptly dealt with. And so, while they may look nice, your roof's shingles are not simply there for the aesthetic appeal. As your first line of defense against the Lodi, Lockeford, Stockton, Galt, and Linden, CA climate, they are perhaps the most exposed section of your home, and so roof shingle replacement becomes an important form of management to keep everything else underneath safe.
Why They're Important
Your roof shingles are most effective when they are able to work together. When overlapped and lined up properly, they create a seal that forces weather (mostly rain) to run off your home. If one breaks or comes undone, it leaves its counterparts exposed and more susceptible to breakage. This chain reaction can lead to more of the sheathing underneath to become uncovered, and this secondary membrane is not as durable as the primary — susceptibility to the elements for too long will cause it to rot and leak, which leaves the wood and underlying structural parts (such as rafters) underneath open to the same process. These bigger and more vital parts of your roof will require a great deal more time and money to have fixed should this happen, so it's best to nip the damage in the bud before it can get worse.
The Importance of Correct Replacement
Roof shingles are small but sturdy, designed to last a few years or more. Severe storms, wind, and debris can cause a great deal of damage in a short amount of time, however, and improperly installing replacements can have later repercussions, including:
Damage to the sheathing underneath from nails
Loose shingles that can break or fall off more quickly
Gaps through which water can leak through
Checking your roof regularly — particularly after bad weather — will help you catch potential or ongoing damage to your roof shingles early. Give Home Roofing Co. a call if you are in the Lodi, CA area; we will be more than happy to schedule an inspection, along with the necessary replacements should a problem be found. Contact us for shingle replacement, leak repair, roofing repairs and installation, and more.